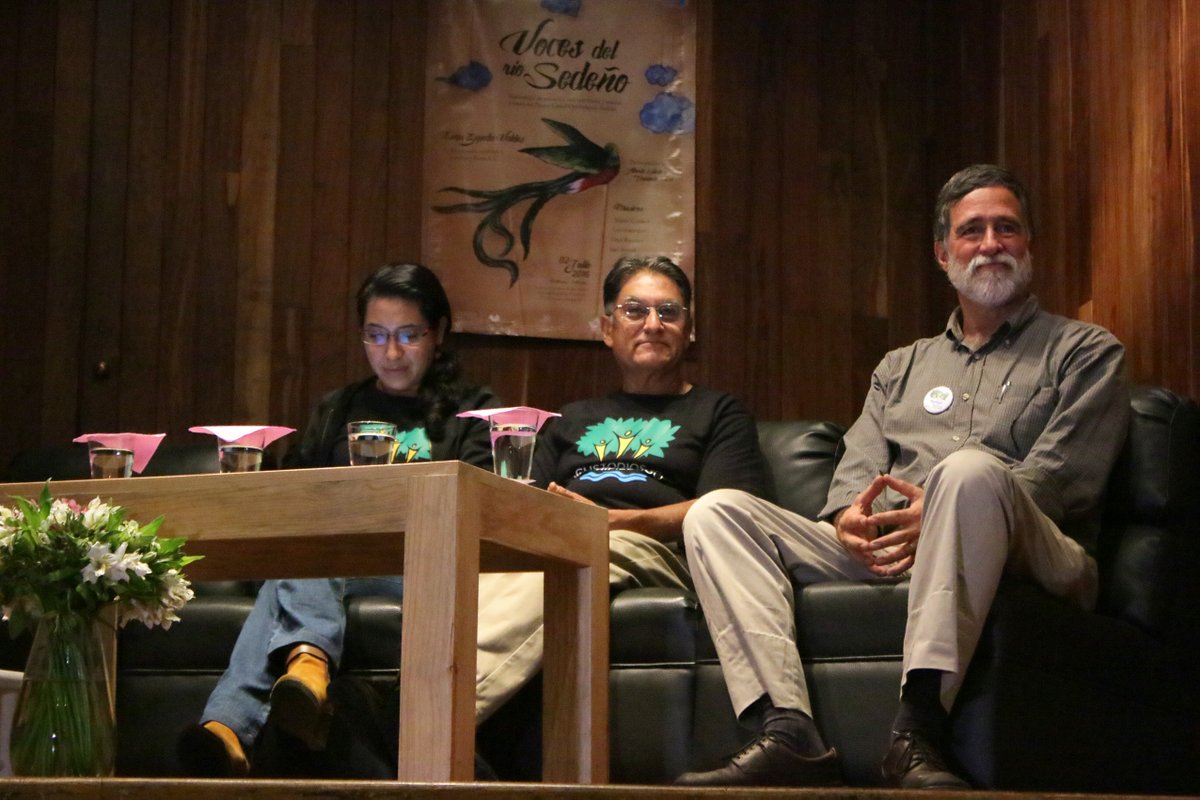 , 29 de junio de 2016
Xalapa, Ver., 29 de junio de 2016.- "Verde, que te queremos verde" fue el título del último conversatorio organizado por el Instituto Veracruzano de la Cultura y Radiotelevisión de Veracruz en la Galería de Arte Contemporáneo, dentro del programa "Junio mes con ambiente".
El desarrollo de "Verde, que te queremos verde" estuvo a cargo de la red de custodios del Área Natural Protegida de Xalapa; el moderador fue Eduardo Aranda, integrante del grupo Amigos del río Pixquiac.
Este 30 de junio a las siete de la noche Roberto Ruiz Vidal interpretará "Informe para una academia", de Franz Kafka.
La entrada es libre, por lo que se recomienda llegar diez minutos antes de la función.
La Galería de Arte Contemporáneo se ubica en la avenida Xalapeños Ilustres número 135 en el centro de esta capital.
6 iconic video games that were createdWhen
fake oakleys
creating a college cheerleading workout plan, refer to the Centers for Disease Control and Prevention guidelines for exercise. When we built our house, it had a generously sized Great Room and an unfinished basement. «There's been someone there, who believed in us when we didn't really believe in ourselves. So on both of those fronts: pain management and protecting your brain from trauma.. Men in the group weighed 178 pounds on average with 20 percent body fat.. So this will help me to develop my hip and shoulder turn even faster because I'm taking length out of it. If you can stand to hold your hand there for a couple of minutes, you should be able to use transparency film.) Trying to do that with an incandescent light source of any significant brightness will likely just melt the plastic (there are gobo holders designed to let you use transparency film even in, say, a 575 watt theatrical fixture, but they involve fan cooling and a
Fake Oakleys
special IR reflective barrier placed before the transparency, and the transparencies still don usually last more than a few dozen hours at most).. So we wanted to be different, we wanted to infuse hip hop. Here we have a school from every Power 5 conference, so it apparent that conference affiliation has little to do with the success of a given draft pick. When she not carrying out motion picture star similar stuff, she attire decrease but not with out a fascinating designer handbag to match her wardrobe. Now in tournament play, that 8 ball would get put back up. In order to become a public relations manager, you'll need around 10 years of experience in the field.. Unlike Dish Network, DirecTV has done extremely well and has grown its pay TV market share from 17.4% in 2008 to 19.2% in 2012, as per our estimates. While we acknowledge Brandon's right, we also believe that whatever issues we face,
Cheap Oakleys
we also occasionally must stand together to show our allegiance to our common bond as a nation. The defence called just three..
Replica Oakleys
Atlanta beat New Orleans in overtime, 37 34, with the Falcons making an early bid to be this season's worst to first team. I'm just hoping and praying I can find a
Fake ray bans
way to cut it off at the pass.». 'I can tell a lot of things to a lot of clients, but that doesn't mean they'll listen and accept what I say and
Cheap NFL Jerseys China
practice that discipline,' Cromartie's adviser Jonathan Schwartz said. Uploaded in July 2012, «Gangnam Style» was the first clip to hit a billion views and is the most watched video of all time. We could play nine, 10 man rugby, 15 man rugby or a mixture in the same match. And, to me, the turning point, in terms of actually caring, was October 2009, when you have a noticeably evasive Goodell sitting before the House Judiciary Committee and really got grilled about the link between head injury and brain disease..
cheap nfl jerseys